Offline Certified Instructors Courses
India's Most
Favourite Workshop
Energy Kettlebell Fitness Academy
Welcome to EKFA, the pioneer organization in India for Kettlebell Certification. Our head coach, Parag, completed his formal education from prestigious institutions in Chicago, US, and Saint Petersburg, Russia. With over 400+ workshops under his belt, along with the expertise of our 4 master trainers located across different regions in India, EKFA offers the most comprehensive and effective Kettlebell Fitness Science courses.
L1 Kettlebell Workshop - Foundation Course
The L1 course is the foundation course in Kettlebell Fitness Science to become a skilled, certified Kettlebell Instructor in the Fitness Industry. It provides both theoretical and practical education, ensuring that you are well-equipped to practice professionally. Our unique approach, giving equal emphasis on theory and practical aspects, sets this course apart from any other available worldwide.
Quality Education & Expert Faculties
At EKFA, we pride ourselves on our excellent, easy-to-understand, research-based study materials. Our faculty members come from diverse backgrounds, including individuals with masters from prestigious institutions like Harvard University, ensuring that you receive the best education in the industry.
Evolving Courses for Best Results
Our courses, whether L1 or L2 (Kettlebell Sport specialization Workshop) or Functional Training & Mobility workshop, continually evolve. The head coach's extensive travel to over 20+ countries, exposure to world-class lifters, and interactions with coaches from various cities in India, contribute to the maturity and effectiveness of our programs. We emphasize effective online coaching methods, result-oriented programs, and regular performance tracking to deliver world-class results to your clients.
Sign Up for Workshop & Master Class
Just Fill the Enquiry Form Below and We Will Soon Get Back to You..!
Avail 5% additional Off on Certification programs India wide if you pay ONLINE (Use coupon code: EKFAONLINE)
Upcoming Workshops and Trainings
Offline & Virtual Workshop Schedule India & Overseas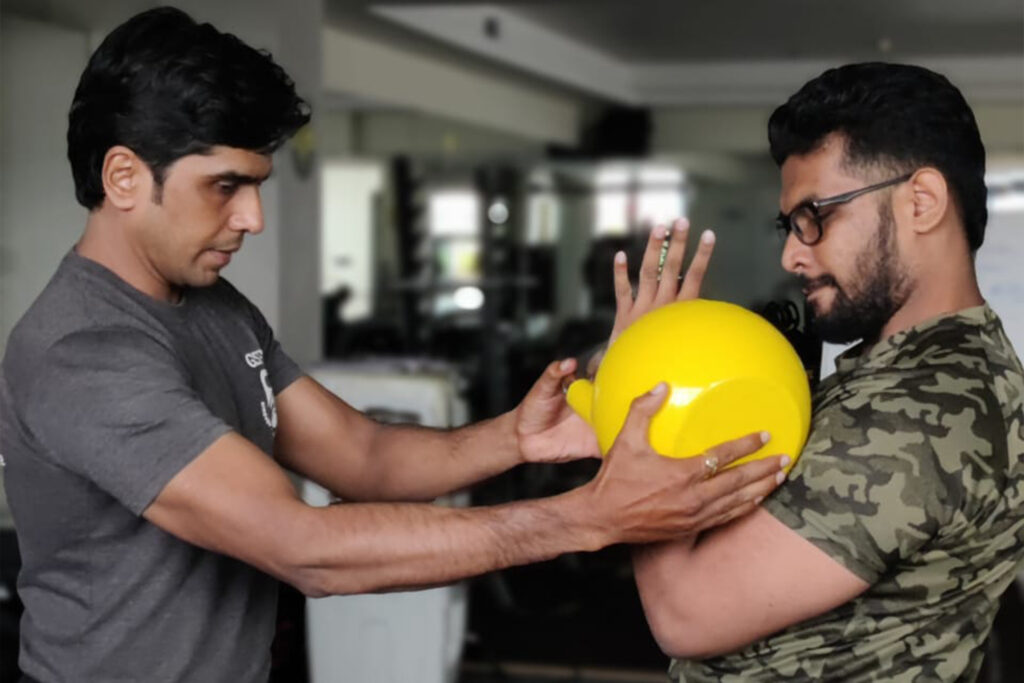 Video Based Online Training Programs
How much time is the Workshop?
Total time of the workshop is 15-16 hours, your report time is 10.30 am until 5.30 pm, Sunday we usually start early.
How many members usually there in Workshop?
Our upper limit for workshops is 10-12 coaches, to keep the training very premium, one coach can attend 10/12 members for its form and technique, but we if get registrations more than 20, we usually have one master trainer accompanying during the course. We strictly pay attention to each individual and that's why our intake numbers are limited.
Do we have to arrange Kettlebells for the lecture?
NO! EKFA will arrange the Kettlebells.
What will happen after Workshop?
You will get a link to Facebook to join- which is a private group, we will have follow-ups once a month on the first Thursday of every month at 9 pm for 90 minutes. You can ask any questions pertaining to training, nutrition, or programs.
What does EKFA offer which others don't, why should I sign?
EKFA is a pioneer in the field of Kettlebell training in India. We have our skin in the game for a decade and we do not teach any other course and specialize only in Kettlebell training. Every passing day, week, or month we research, and update the training programs which gets reflected in our courses. All our master trainers are Kettlebell sport lifters, who are National or Asian Gold medalists.
What we offer, how we inspire, and what we share, hardly anyone is able to match our quality so we continue to teach on all weekends for the past 10+ years. We are highest rated academy in Asia, soon completing taking 500 workshops. At EKFA you be assured about quality or we can refund all the fees paid with questions asked.
What is Master class all about?
Master class is a FREE program that is overview of workshops taken in India wide, it is applicable for those who wish to sign up for the programs and also want to know more about Kettlebell training use on the gym floor, effective use of Kettlebells for Online training, etc. Must for trainers and coaches before they decide to join our 2-day program. A lot to learn even from this FREE Class.
How do I enroll for a FREE Master class?
Please sign up on the form given, you will get a zoom link to connect. The class is conducted once a month on the 1st Tuesday at 9 pm.
Can I invite my friends, family?
Yes, you can, however, we prefer interested people only for the FREE master class.
I don't stay in INDIA; can I still join?
Yes, you can if you can align the India time zone (9 pm IST)
If you have any questions, please do not hesitate to send an email on info@ekfa.in, parag.ekfa@gmail.com